Unlocking Success:
Digital credentials, with easy online verification.
Digital credentials for a digital age
The Disruptors Academy supports entrepreneurs, intrapreneurs and innovators to build the skills and capabilities to help them innovate on purpose.  
All of our courses, skill building workshops, accelerator and incubator programs carry a digital credential.
Participants in these programs are issued hard copy and digital certificates – and you can check the validity of these certificates below.
Ready, Set, Grow!

The Business Innovation Program takes select local business founders on a journey to innovate and ultimately, help you grow your business.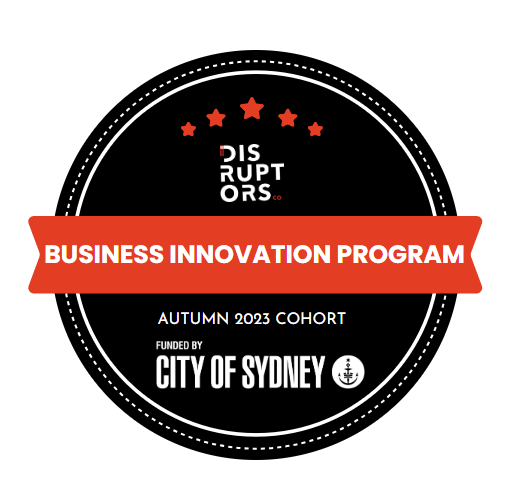 Business Innovation Program – Autumn 2023 Cohort
Ready, set, grow: is the City of Sydney's annual accelerator program that takes select local businesses on a journey to innovate and grow.
Delivered by Disruptors Co, t
he program brings a group of dedicated local business owners together to develop and nurture an entrepreneur mindset.
Over an action-packed 12 weeks, the program upskilled and inspired participants with bootcamps, business audits, workshops, group sessions, tailored one-to-one coaching, and online 'ask me anything' sessions. An innovation toolkit and library of resources and worksheets helped turn theory into action.
By the end of the program, participants had a business plan ready to grow.
Looking to upskill your teams?