INNOVATION
 FOR Government Agencies
Innovation offers huge opportunities, but can often be challenging to implement.
Grow and accelerate your team's skills and capabilities with our CSIRO enabled programs.
Over the last 20 years, facilitating hundreds of hackathon and workshop events, we have noticed that corporate innovation is often discussed but notoriously difficult to achieve. We see four roadblocks:
Permission

– It's often unclear who is "allowed" to innovate – especially where there are dedicated Innovation Labs within the enterprise. We help you build the culture of innovation and leadership to set a new agenda.

Resources

– If we have permission to innovate, the challenge is then to identify and fund the resources needed to innovate. We coach you through the process of framing and resourcing your innovation program.

Funding

– Once we have permission and resources, then we'll need a budget allocated to the program. We support you to create convincing and powerful business models and venture programs that generate impact and returns.

Process

– Having permission, resources and funding for our innovation program, the last question is "how". Our coaching and facilitation experts provide end-to-end support for your skills, knowledge and accelerator programs.
Disruptors Co helps you find the 'sweet spot' through the innovative strategies and solutions we've designed to make big ideas real.
It's where identified problems, validation of business concepts and moving towards the goal of a minimum viable product (MVP) come together to create the most effective impact.
Through skill building, team building and accelerator programs that help you scale your business, we can help your team unlock their potential to make meaningful change in a rapidly changing climate.
Facilitation and workshops
With workshops held in person or online, we equip individuals and teams with the skills and expertise to innovate better and faster. We facilitate guided group discussions that foster collaboration to deliver innovative outcomes.
Our flexible style and approach, coupled with our diverse business, startup and education experience, encourage a healthy collaborative team environment.
We collaborate and coach individuals and teams to work through roadblocks, pivots, and issues with team dynamics.
Our experienced coaches can help across the business spectrum, from team performance, role clarification and team formation/reformation through to strategic planning, governance, partnering and growth.
Get started with ready-made, CSIRO innovation programs
Knowledge uplift
Programs designed to build your capability to apply effective tools, articulate and iterate on:
The unique value proposition of your ideas

Potential customer segments and business opportunities
Alternative approaches to creating value from research, data and insight
Presenting ideas that focus on the problem being solved and the impact it could have on the world.
Skill uplift
Delivered across several days or weeks, these programs are designed to rapidly improve your ability to:
Understand customer challenges and generate meaningful insights
Transform insights into short, powerful and persuasive pitches that showcase the teams' capabilities and expertise
Incorporate feedback into the team's iteration cycles to continuously improve team participants' skills, business prospects, quality of ideas and solutions.
Market discovery
Delivered as multi-week programs, these programs are designed to help teams validate 'the problem' they are solving with real beneficiaries, end-users, or customers.
Develop new understanding and insights into 'lean innovation' theory and practice.
Participants will be immersed in working through customer discovery, market validation, investment readiness, and develop capabilities to deliver a live pitch through close format mentoring, masterclasses and coaching.
Collaborative innovation
Our collaborative innovation programs bring together researchers and innovators to develop new ideas and solutions that address challenges to innovation, such as those typically identified by business and corporate clients.
You'll be assisted with framing and resourcing the challenge areas, facilitating validation and modelling, and generating new ideas and solutions in a rapid development framework.
New ventures
Our structured full-time accelerators run across a number of months and are designed to help teams validate and develop high potential innovative new ventures in partnership with experienced mentors and experts from specific industries.
New venture programs shorten the path to impact by concentrating on market engagement to test and refine the business model. This is supported by; intensive coaching, advice, training and networking opportunities focused on commercialisation.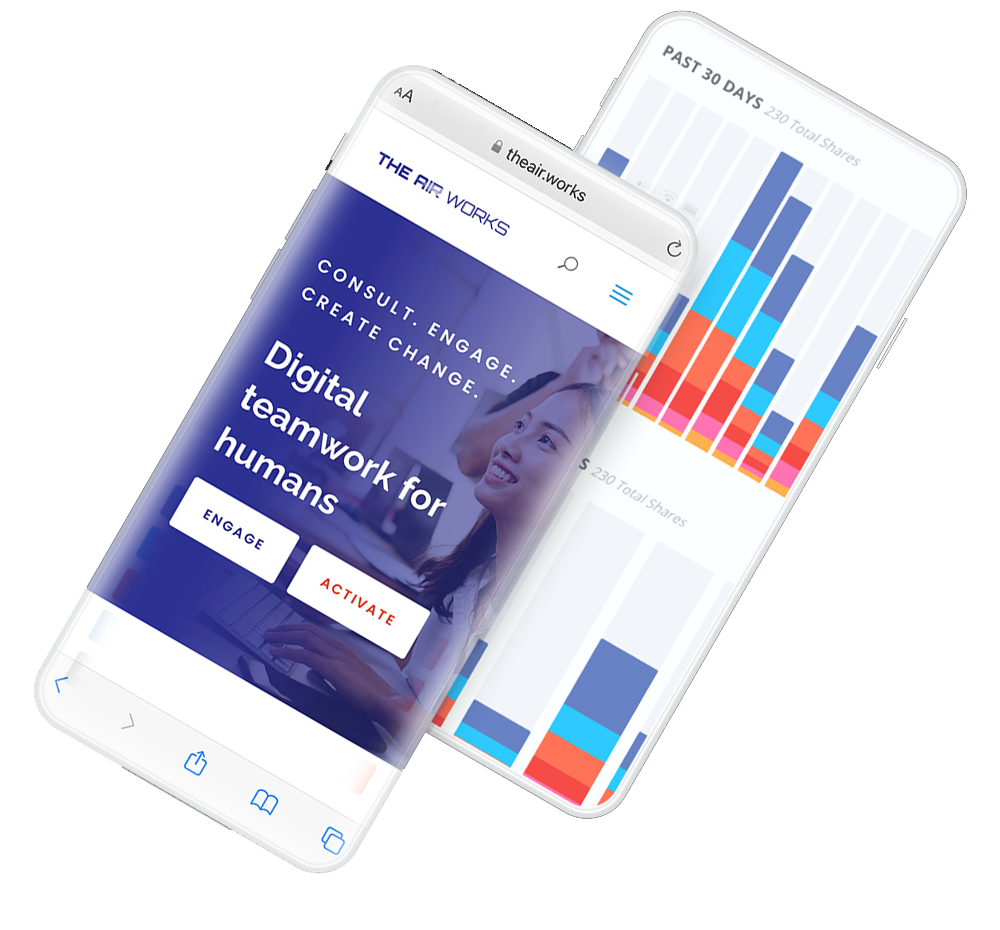 Digital teamwork made easy
Our custom built platform, TheAir.Works, was designed to enable workshop, hackathon and accelerator programs globally.
Think of it as your dedicated Innovation Centre of Excellence available 24×7. 
As a new addition to CSIRO's innovation services panel, all government agencies can easily access our services to start preparing for future challenges and opportunities, today.
We have tapped a network of the country's leading innovation, commercialisation and venture firms. Together we provide you access to an unrivalled entrepreneurial brains trust.
Disruptors Co unlocks innovation for changing times. As a leader in digital innovation, we specialise in market-focused innovation strategy, digital marketing strategy, digital solution development, hackathons and design jams. Our people, together, have a wealth of experience to show government agencies, community organisations and businesses how to tackle their greatest innovation challenges.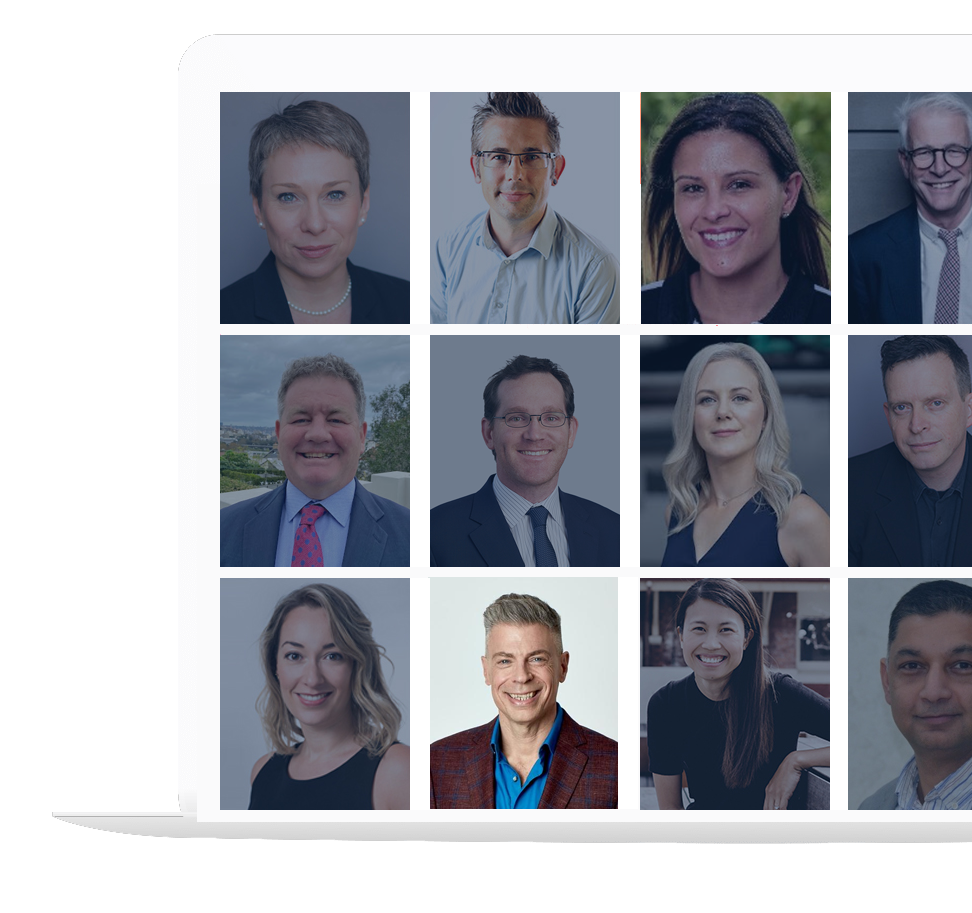 Beckon Capital exists to get capital and capability to where it matters most: local, underserved markets. They build value for investees and deliver quality returns for investors: economic, social and environmental.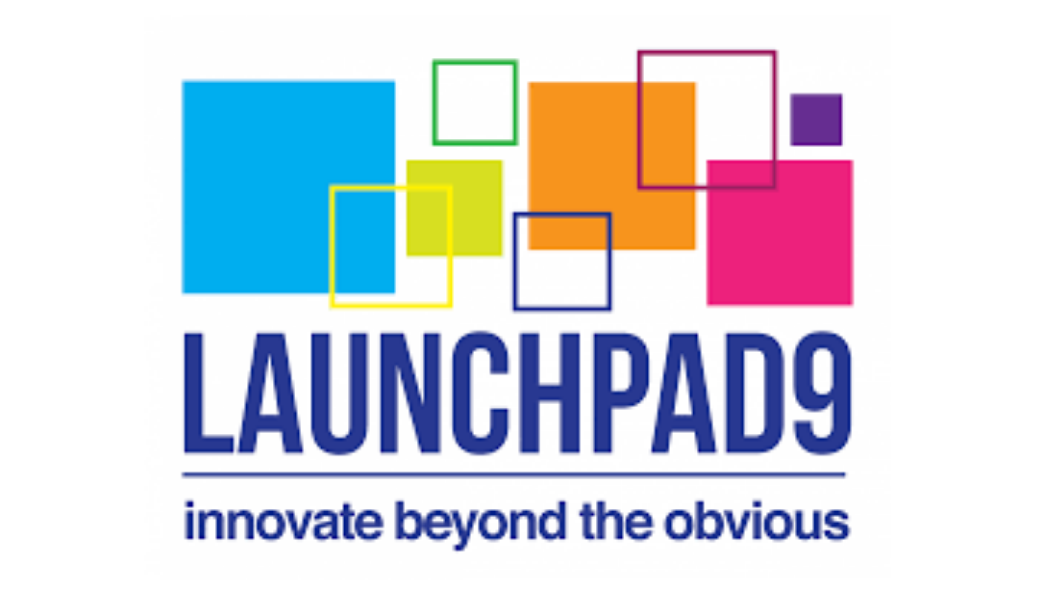 Launchpad9 is one of the few strategic innovation consultancies that works with SMEs to design and execute future proof innovation strategies right-sized to their capabilities, resources and goals.

Ahurei help companies take their ideas and put them to work. They help devise commercial strategy for company intellectual property (IP).
Get Started
Ready to make a real change?